Game Friends
Invite Friends
Open https://dagen.life and Click "Connect", Choose Wallet3 or Metamask or Google, Twitter, and Email.
Select "Your Profile" menu item
Press "Invite" button then share link to SNS and friends
You will get 1000 energy, friend gets 1200 energy everytime.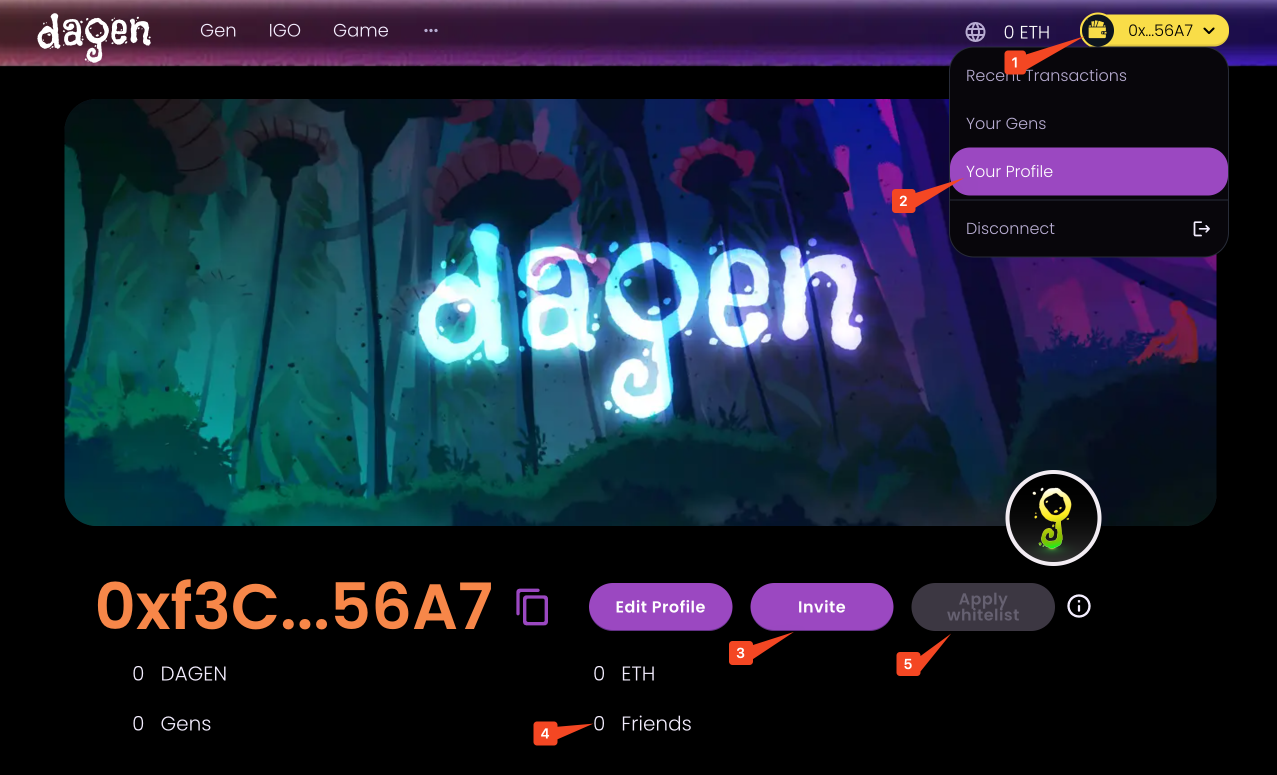 A three-level referral system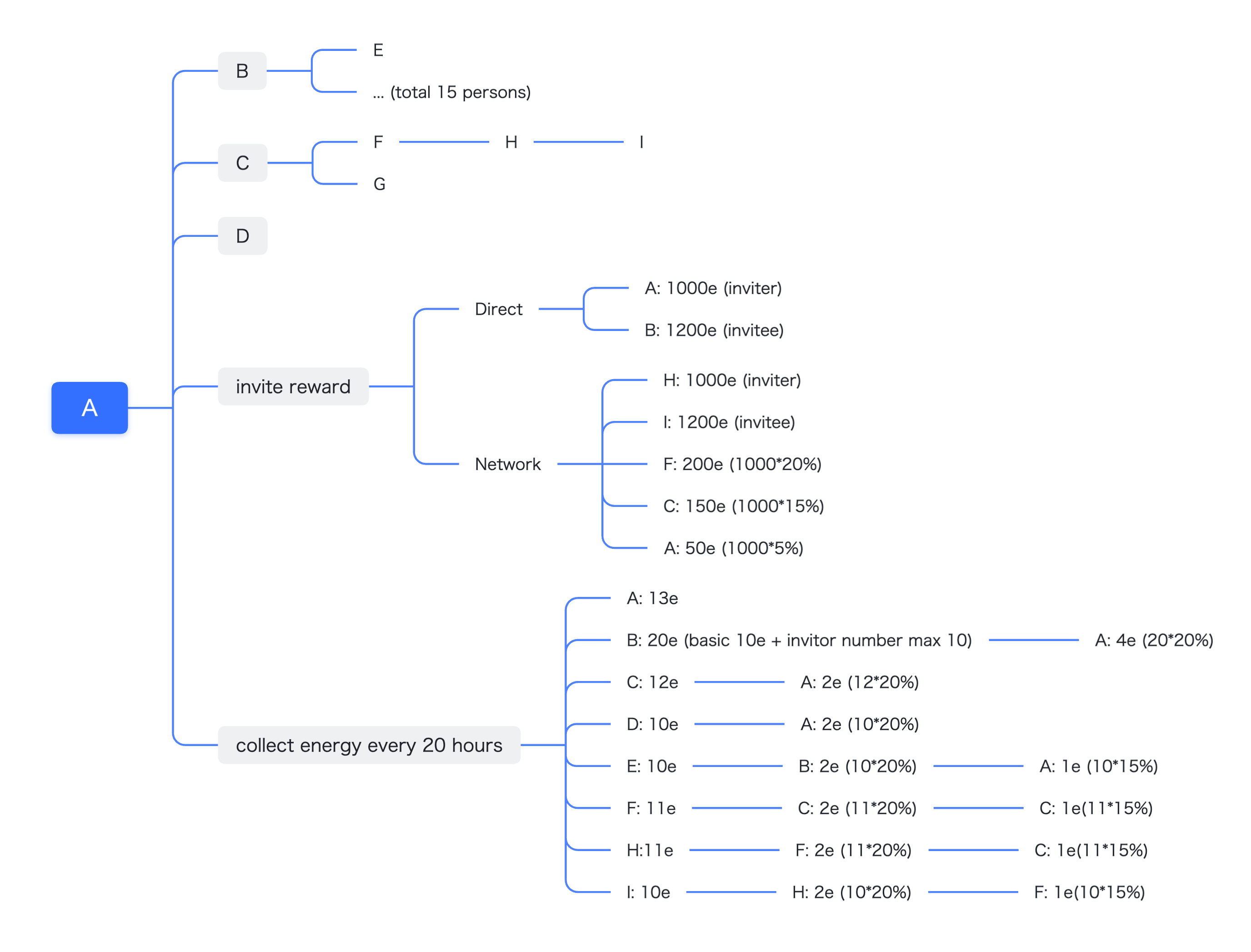 Invite friends to join the game, the system provides energy reward, the inviter gets 1000 energy, the invitee gets 1200 energy. Rewards do not involve money and are in-game coin. ClockIn in every 20 hours to gain energy. Energy rewards are also provided in scenarios such as fusion trading.
Energy will be used up in fusion and in a variety of situations.